jobs
Are you looking for a job in one of the leading companies in a top international industry?
Does innovation in the glass production sector make sense to you? Would you like to contribute to the development of new solutions in the field of automation and artificial intelligence for a changing global industry?
TERMECA CHOQUENET
is always on the lookout
for new team members
We are currently building up a recruitment reserve.
Please send your CV and cover letter to job@termecachoquenet.be.
We look forward to hearing from you.
An internship at
TERMECA CHOQUENET
NAMUR ?​
Do you wish to do your internship in an innovative engineering company in the glass production sector?
Welcome to our company!
Every year, we welcome interns in civil engineering, IT and industry.
Are you interested?
Send your CV and cover letter to job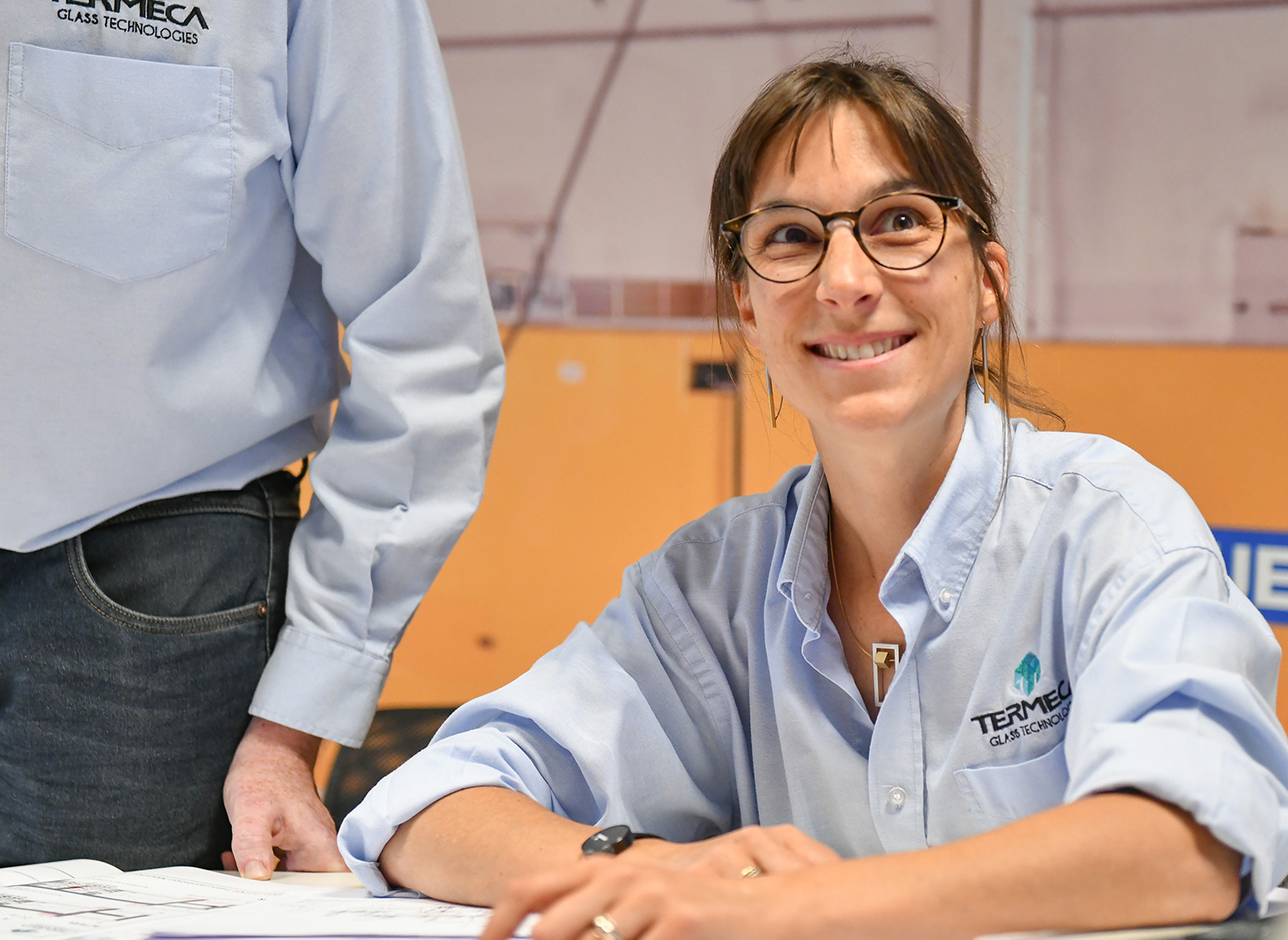 TERMECA CHOQUENET is an engineering company located in Namur, in Belgium.
Active in the field of flat glass production since 2014, the engineering company specialises in float glass production technologies specifically forming, cooling and conveying through float bath accessories, annealing and annealing lehr mechanisms.
TERMECA CHOQUENET operates all around the world. With a total mastery of the process, automation technologies and artificial intelligence, TERMECA CHOQUENET has developed support in the automation of production lines thereby positioning itself in the patterned glass sector (solar glass) while developing products and services for the optimisation of new or existing production lines.
Want to know more about our strengths?